Headteacher's Welcome
"Let your light shine."  Matthew 5:16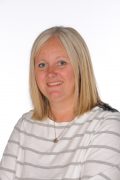 Dear Parents and Carers,
I am delighted to be the Headteacher of this wonderful, caring and loving school.
To all perspective parents, I extend a very warm welcome, on behalf of all the staff and governors at Broadbottom Church of England (VC) Primary School.  We are extremely proud of our unique, small and friendly, village school, with strong parental engagement, community links and membership of St Michael and All Angels Parish (part of Chester Diocese.)
At Broadbottom Primary School, we encourage all our pupils to "Let your light shine" by recognizing potential and developing individual interests and talents.
Through a strong commitment to the school values, we empower all pupils to be proud of themselves, develop aspirations and fulfill their true potential. Pupils at Broadbottom, are taught to succeed, not just at school , but as educated citizens, within their own community and on a wider global scale. We aim for pupils learning to be outward facing, enabling them to become resilient and happy individuals, who not only care about themselves, but also about others and the environment.
At our school, children experience a  loving, safe, calm and inclusive environment with key values of tolerance and respect for others. Staff know all the children personally, their interests and families individually. You can be confident that on a daily basis, we do our utmost to care for and nurture all our pupils.
The school community is lively and happy, with well behaved, hardworking pupils, who thrive in the wonderful atmosphere created by our staff.  We always welcome visits to the school, to witness this first hand and meet our pupils, who speak passionately about the opportunities they receive as members of the school.
If you would like to come and visit, please contact us on 01457 762382, we look forward to meeting all new perspective parents and children.
Warmest wishes,
Mrs J M Marrow
Headteacher