Values and Ethos
"Let your light shine."  Matthew 5:16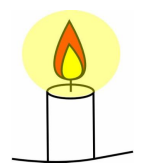 At Broadbottom CE Primary we are extremely proud of our Christian Community School.
We welcome everyone, embrace individuality and nurture and empower our pupils.
We do this through an engaging curriculum that promotes faith, understanding and skills and is underpinned by Christian and British Values.
We…
 Love God, the world, each other and ourselves.
 Cherish our pupils and act as their champions.
 Provide safe yet challenging opportunities to learn, blossom and grow.
 Surround ourselves with fun, laughter, positivity and happiness, creating a place where memories are made.
 Trust each other to act with integrity and to forgive when we make mistakes.
 Love Learning and Love Life.
 Are creative in our thinking, outlook and approach
 Communicate effectively
 Have time and patience to develop minds
 Discover individual sparks to let everyone's light shine.
 Nurture a love of learning and a belief in oneself.
Broadbottom Church of England (VC) Primary School is rooted in Christianity with close links to the Diocese and local church, Saint Michaels and All Angels Church.
We aim to embrace the community in our approach to education and believe that it takes 'a village to make a school'.
At Broadbottom Church of England (VC) Primary School each pupil is seen as an individual light that we enable to shine during the journey of their education with us and beyond.  Christian values are alive in our community with pupils who are polite, kind, respectful, honest, responsible and resilient.
All pupils are encouraged to believe in themselves and support others to achieve their goals.  We celebrate success and enjoy sharing positive outcomes with each other.  Pupils at Broadbottom are taught to be courageous advocates for themselves, their community and the world.
Through the school values and ethos we aim for all our pupils to achieve the following outcomes:
British Values Statement
The document sets out how we, at Broadbottom C of E Primary School, develop and promote British Values throughout our school and within our curriculum.
"We want every school to promote the basic British values of democracy, the rule of law, individual liberty, and mutual respect and tolerance for those of different faiths and beliefs". Lord Nash
A key part of our plan for education is to ensure children become valuable and fully rounded members of society who treat others with respect and leave school fully prepared for life in modern Britain.
British Values;
Tolerance for those of different faiths and beliefs
Please follow the link below to view our British Values statement.