Support for parents
"Let your light shine."  Matthew 5:16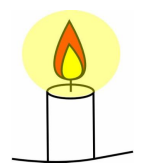 As a church school, it is important that we support and serve the local community in order to help families we have provided some partnership information below.
These agencies offer advice and support to parents. Please contact school if you require help with a matter that is not shown here, we will do our utmost to flag you to the correct agency.
Tameside Family Hubs
Grow – Helping children and families to start well (gotogrowtameside.co.uk)
Mental Health Support
The Anthony Seddon Fund – Mental Health Peer Support Tameside (tasfund.org.uk)
CAMHS (child and adolescent mental health services) :: Pennine Care NHS Foundation Trust
NHS Tameside and Glossop Local Services and Help
https://www.tamesideandglossopccg.org/local-services/right-care-right-place
Parenting Helpline
for support, advice and guidance please click the link below for information:
Please click the link below for support from Tameside Families Together
Early Help Website Launches
A NEW website has been launched for parents and professionals to easily access support and advice for families.
Tameside Council's Early Help, Early Years and Neighbourhoods team has pooled a wealth of resources onto the website so that information can be found quickly and simply.
http://www.tameside.gov.uk/earlyhelp/neighbourhoods
Tameside School Nurses
Home :: Tameside Children and Young People
Keeping Your Child Well This Winter
Keeping Your Child Well this Winter Leaflet
Commonsense – is the leading source of entertainment and technology recommendations for families. Parents trust our expert reviews and objective advice
https://www.commonsensemedia.org
Digital Parenting
http://www.vodafone.co.uk/digitalparenting
http://www.internetmatters.org
http://www.digitalawarenessuk.com
The Department of Education
https://www.gov.uk/government/organisations/department-for-education
Broadbottom Pre-School
www.broadbottompreschool.co.uk
Broadbottom Village Community
Broadbottom Cricket Club
https://www.broadbottomcc.co.uk
There are more educational website links available on the class pages.