Spirituality
"Let your light shine."  Matthew 5:16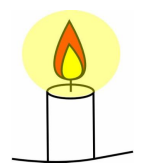 At Broadbottom CE (VC) Primary School, we believe that pupils can find spirituality in many different contexts.
Spirituality is:
how people connect deeply to each other
a deep connection to the world
about finding meaning and purpose
an inner sense that you are a small part of a bigger picture
finding peace and inner understanding.
'If the spiritual is properly and fully addressed, the moral, social and cultural will fall into place more easily,' Alan Brown.
We have adopted the model below as it links with our school vision of strengthening the spirituality of staff and pupils, whilst creating a culture of high expectations, that is mindful of health and wellbeing:
Spiritual Capacities: recognition that all human beings are capable of spiritual growth through capacities such as self-awareness,reflection, empathy, imagination and creativity
Spiritual Experiences: ways in which pupils can encounter the spiritual dimension of life
Spiritual Understanding: the need to have developed an understanding to make sense of the spiritual experiences encountered and capacities exercised
Spiritual responses: how this experience and understanding impacts on our lives and shapes the way in which we live our lives.
This is woven throughout the curriculum at Broadbottom and is applied via the behaviour policy of being 'ready' to learn. This approach establishes a period of quiet prior to all lessons, improving teaching and learning, and providing an opportunity for quiet reflection and spiritual development.
In order to help our pupils reflect, we have introduced the Windows, Mirrors and Doors approach.
Look out into the world. Reflect alone or together. Make your choice and respond.
Windows

Windows are for looking out onto the world, to make us wonder, be grateful and ask questions.

Mirrors

Mirrors are for looking into and reflecting, alone or with others, to see things more clearly for thinking and asking important questions, learning from our own and each others perspectives.

Doors

Doors are for stepping through, after making choices how to respond and doing something new, creative, active and purposeful.