Busy At Broadbottom
"Let your light shine."  Matthew 5:16
Year 6 Gymnastics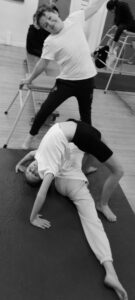 Purple Class visited Lymefield's Garden Centre to decorate their Christmas Tree ready for their Christmas Tree Festival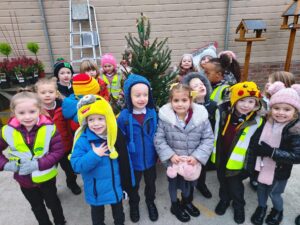 Children In Need –  Winners of the Pugsy Bear Colouring Competition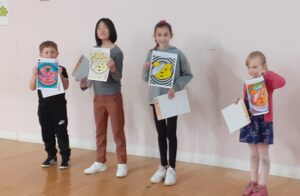 Candlelight Stories Event
Our very first story night, which we are looking forward to becoming an annual event, was a sell out!
Featuring Story Cat, Story Drac, Story Gypsy and Seadog Sam.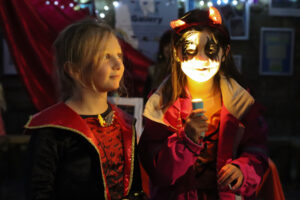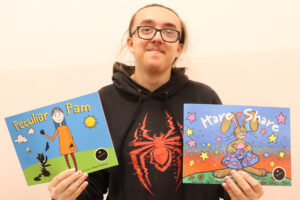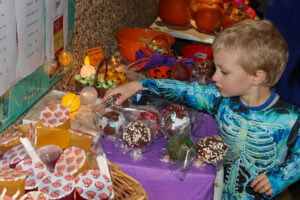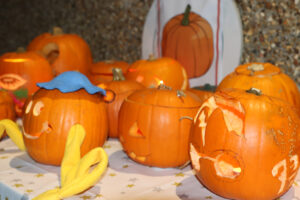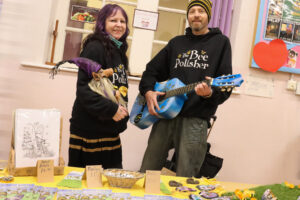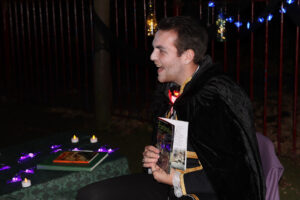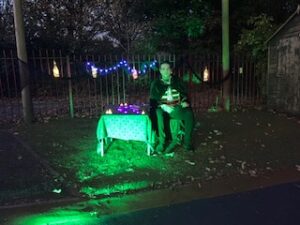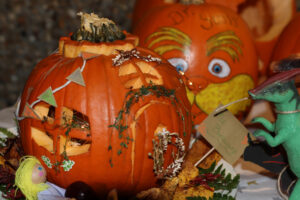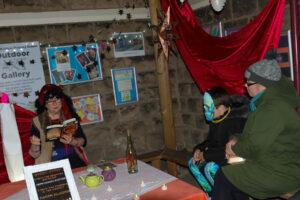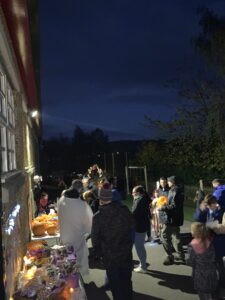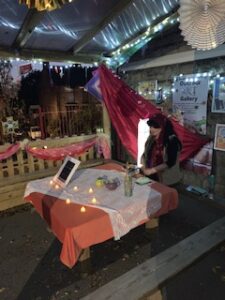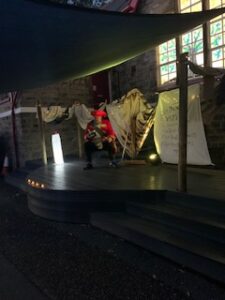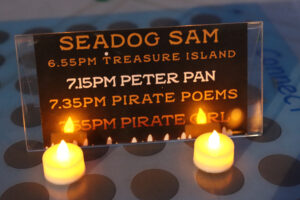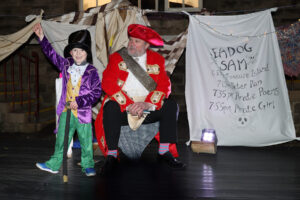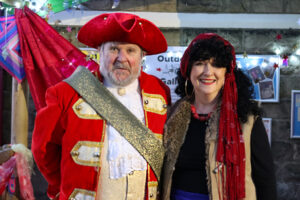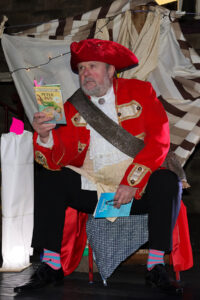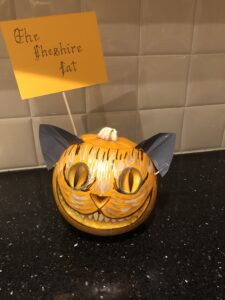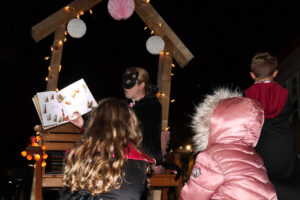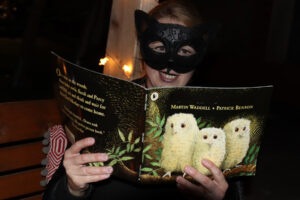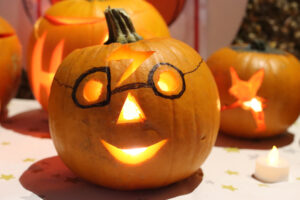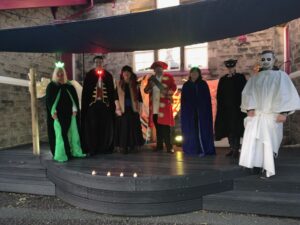 Congratulations to Blue Class who are this half-term's duvet day winners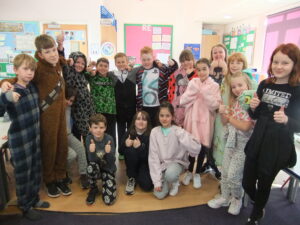 Year 6 Gardening with Mr Fletcher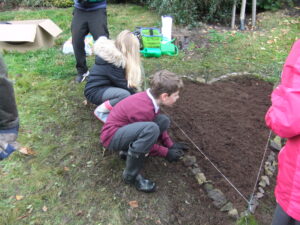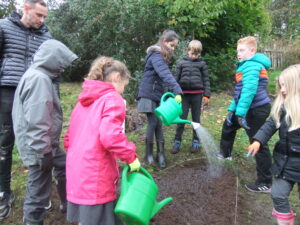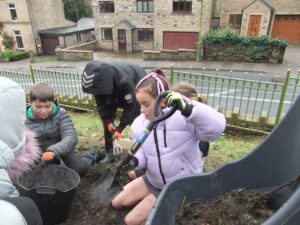 Mrs Dawson's Craft Club making lantern's.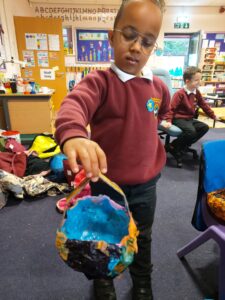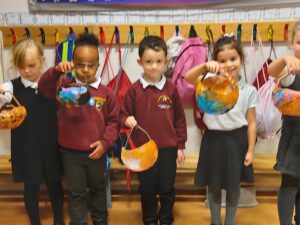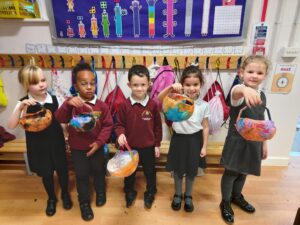 Mr Jowett's Health and Nutrition Club.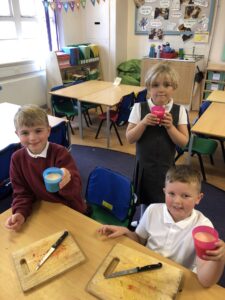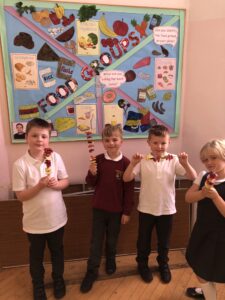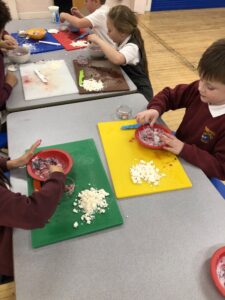 Pupils made sun wheels to hang around the school grounds.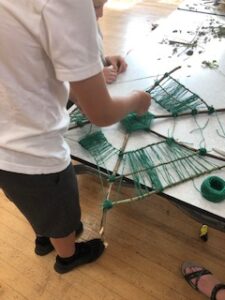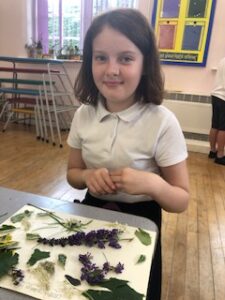 During Duvet Day, pupils planted their fairy houses onto the Bug Hotel.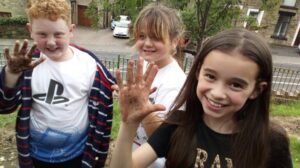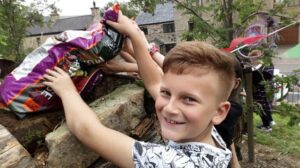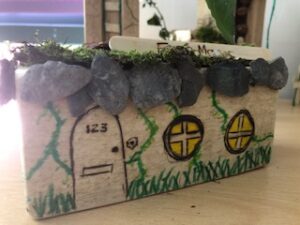 Purple Class Chicks
Purple Class are learning about life-cycles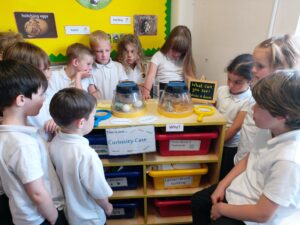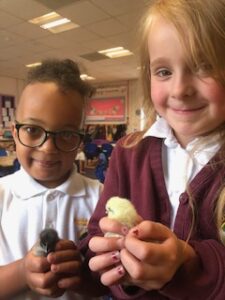 Broadie Allotment
Mrs Heydon has been working with all our pupils on the allotment project, we are delighted with the progress of our planting.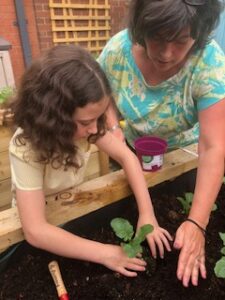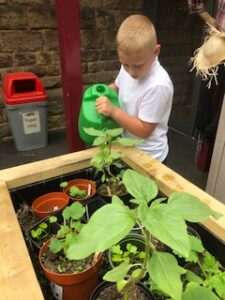 Green Class enjoyed tasting their bumper crop of radishes
Professor Bubbleworks Science Workshop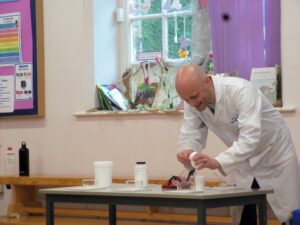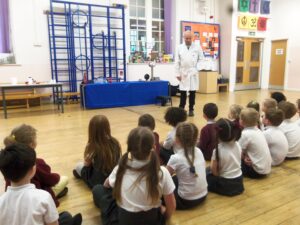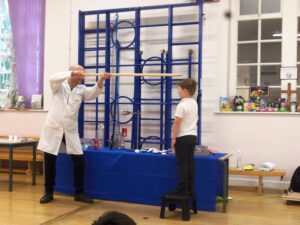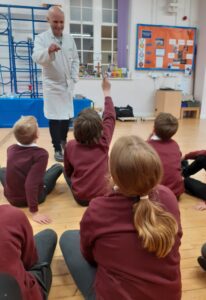 Broadbottom's Beehive
Mrs Johnson is working with school to develop a bee colony of Dark European Honeybees which are native to mainland Britain.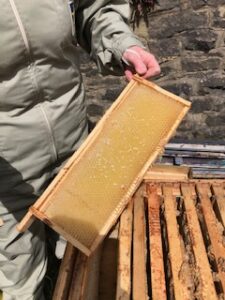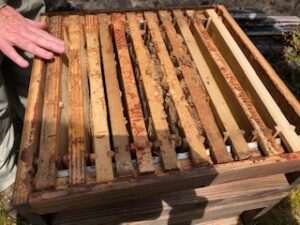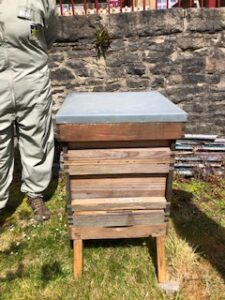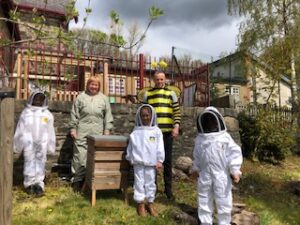 Purple Class enjoying their music lesson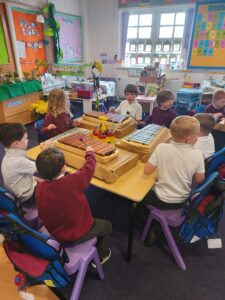 Children planting vegetable seeds for our allotments.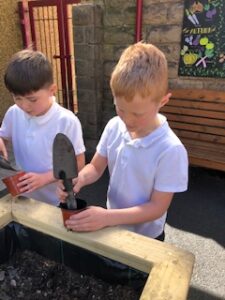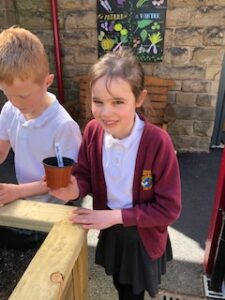 Red Nose Day
The children wore their favourite clothes for a donation to raise funds for Comic Relief.
Altogether we raised £75.10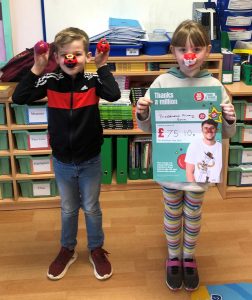 KS2 Outdoor Gallery with new pictures and our new activity table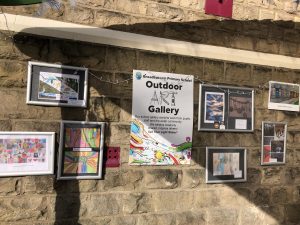 KS1 Reading Bench with secret doors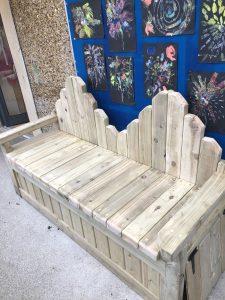 KS2 Playground Trim Trail Update – Phase 2: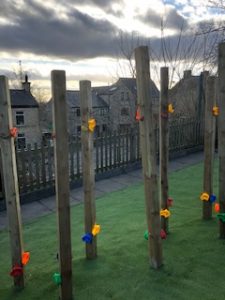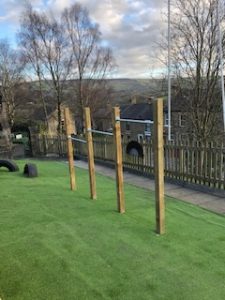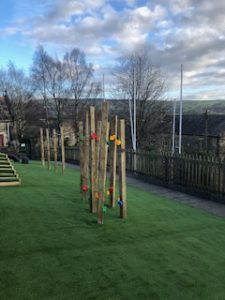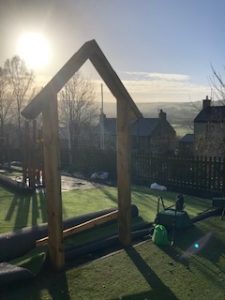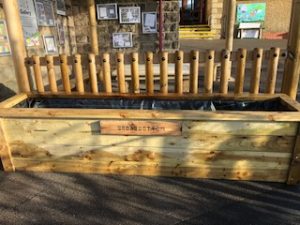 A huge thank you to Mr Cyril Isted, who has donated the beautiful bench below to the school, who attended Broadbottom Primary School whilst he was an evacuee in 1941.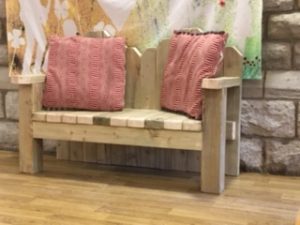 Here are some pictures of Purple Class doing an experiment to see how they could make ice melt the fastest.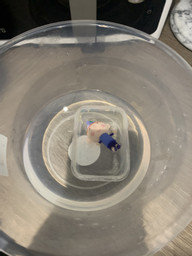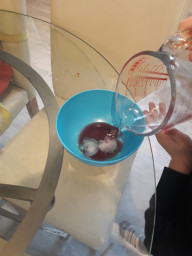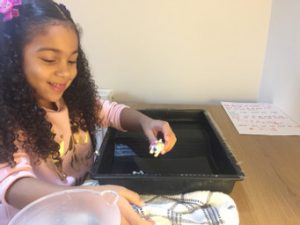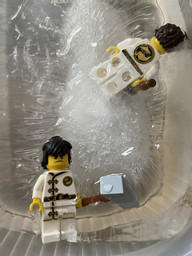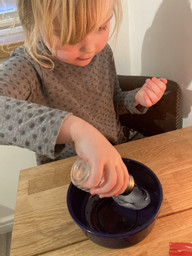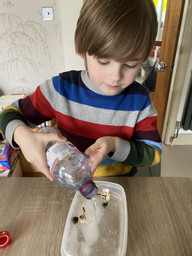 Roofing Works – January 2021
Red Class & Library Roofing Works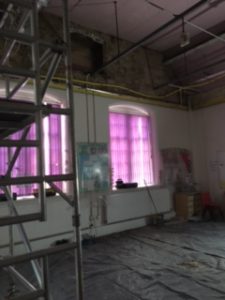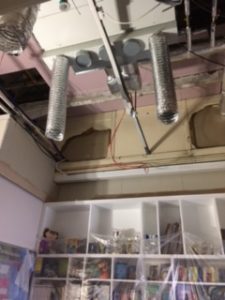 School Hall Roofing Works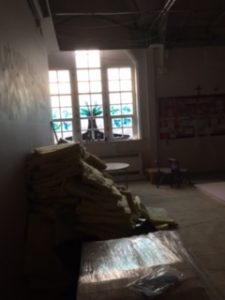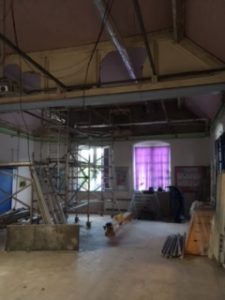 Look who came to visit us……..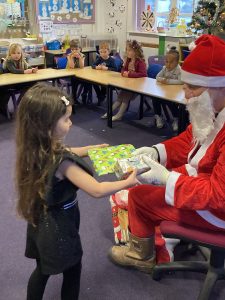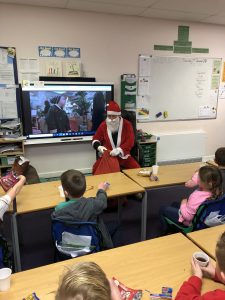 Designer outfits have been designed and made by Red Class.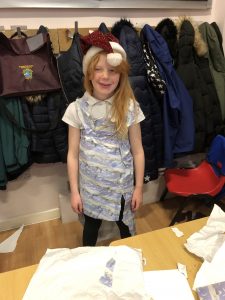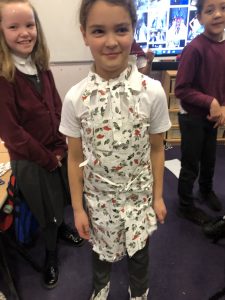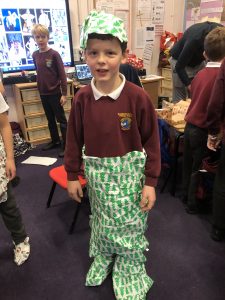 The JLT have ran quiz's for each class.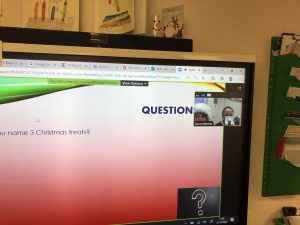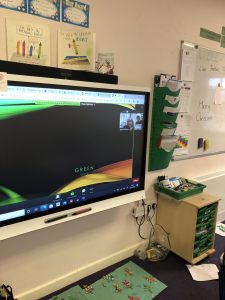 Jingle Bell Walk through the village spreading Christmas cheer.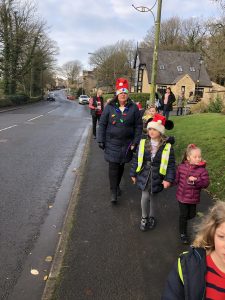 Mr Steven Pleasant, Chief Executive for Tameside MBC, opens our very first Community Gallery.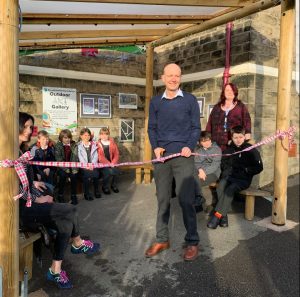 Well done to our Autumn Trail winner!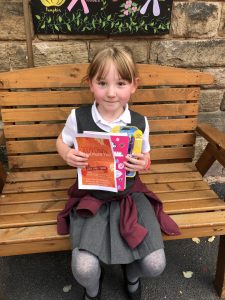 Our Remembrance Poppy Tree.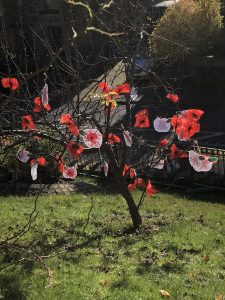 Keep Active lessons.