Sickness & Medication
"Let your light shine."  Matthew 5:16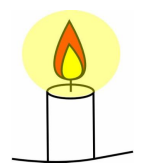 If your child is not well. please contact the school office to report your child's sickness by 9.30am.
All children who are in school will be expected to play out at break and lunchtime.  If your child has any chronic health problem, we are, of course, always willing to help.  Please let us know of any recurring problem, such as asthma, allergies or epilepsy and advise us what treatment to give in an emergency.  We will make arrangements in school to provide for such cases.  Forms authorising us to give treatment are available in the office.
Prescription medicines will be given at lunchtime where the dosage is four times a day.  All administration of medicine is recorded.  You must hand in the medicine at the office and complete a consent form, children must not have responsibility for handing in medication.
Medication that has not been prescribed cannpt be administered by school staff.
For any child requiring medication, please contact the school office to complete a medication form.
See the link below for advise on how to keep your child healthy during winter.