Mental Health & Wellbeing
At Broadbottom, we take the wellbeing of our pupils and staff seriously, we want everyone to feel both mentally and physically healthy.
Our school vision, with Christianity at the heart of it, looks to 'strengthen the spirituality of staff and pupils, whilst creating a culture of high expectations that is mindful of health and wellbeing'.
Mrs Marrow is the Senior Mental Health Lead in school and has undertaken training with 'Innovating Minds' and 'Teach Well Toolkit' which are both DFE accredited health care providers.
We have a three year programme of dedicated mental health improvement innitiatives and action plan to ensure that priority is given to mental health. We have link governor who oversees the strategic implementation of the school plan.
Our staff team has two Mental Health Professionals, Mrs Marrow  and Miss Hawkins. 
Both members of staff have undertaken an accredited course with Place 2 Be, which was developed specifically for professionals working with children.
The  understanding of children's mental health and approaches that foster positive wellbeing in our school and community is integral to our role.
If you have any worries about your child, or a family member and wish to speak confidentially, to the Wellbeing Team, you can contact them at our dedicated email address.
wellbeing@broadbottom.tameside.sch.uk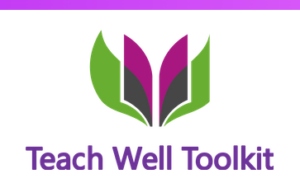 Whole School Wellbeing and Mental Health Audit and Year Plan