Church News
"Let your light shine."  Matthew 5:16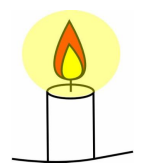 For information and news about Mottram Church click on the link below:
Click the link below to view news from the Chester Diocese Board of Education Schools Bulletin.
Broadbottom Primary School is featured on page 13 about Fred and Cyril, our ex-pupils.
Please remember that if you wish to attend church on Sunday, you will need to book a bubble space with our parish administrator. 
Please contact Kate only between Monday and Thursday each week, to book for the following Sunday's service
. You can phone her on 
01457 857248
 or preferably, email her at 
katebest@mottramparish.org.uk
.