Christian Values
"Let your light shine."  Matthew 5:16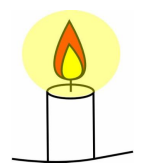 Our Christian values are regularly discussed in class, the playground and acts of collective worship.  We focus on five main values:
Forgiveness
Hope
Peace
Thankfulness
And Love. The most important being Love.
There are clear visual signs of our Christian values around our school however they are most visible in the way we treat each other on a day to day basis.