Mission Statement
"Let your light shine."  Matthew 5:16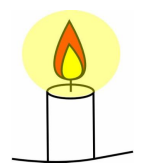 Mission Statement
At Broadbottom CE Primary we are extremely proud of our Christian Community School.
We welcome everyone, embrace individuality and nurture and empower our pupils.
We do this through an engaging curriculum that promotes faith, understanding and skills and is underpinned by Christian and British Values.
We…
 Love God, the world, each other and ourselves.
 Cherish our pupils and act as their champions.
 Provide safe yet challenging opportunities to learn, blossom and grow.
 Surround ourselves with fun, laughter, positivity and happiness, creating a place where memories are made.
 Trust each other to act with integrity and to forgive when we make mistakes.
 Love Learning and Love Life.
 Are creative in our thinking, outlook and approach
 Communicate effectively
 Have time and patience to develop minds
 Discover individual sparks to let everyone's light shine.
 Nurture a love of learning and a belief in oneself.